IT Helpdesk Apprentice
Redrow Group Services
Flintshire
Fixed Term
Competitive salary
Summary
HELPDESK
Log IT related queries onto the Help Desk database, providing the customer with reference and priority details.
Prioritise Help Desk incidents depending upon business urgency.
Resolve problems at 1st line where possible.
Escalate issues to 2nd line support – Technical & Software support teams.
Keep customer informed of incident progress at regular intervals.
Manage customer expectations.
Review logged incidents regularly, escalating matters accordingly.
Update Help Desk incident information to maintain topicality at all times.
Provide general (but limited) assistance to users in using internal systems and 3rd party supplied software packages (but not training).
TELEPHONY
Answer telephone calls for Technical support and Help Desk teams, ensuring that queries are tackled efficiently by either transferring the call to a team member or logging details on the Help Desk incident database.
DOCUMENTATION
Maintain user, reference and misc. other documentation as required.
SECURITY
Administer user accounts i.e. setting up, altering, revoking and removing.
Reset and/or unlock user accounts passwords as required and in accordance with department procedures.
Report to management breaches in security as required.
What we are looking for
Self-motivated and driven

Keen interest in technology and computers

Team player as well being able to work independently

Strong communication skills

Attention to detail

Willingness to learn

Passion
What we can do for you
We've been building a proud reputation for beautiful high quality homes across England and Wales for over 40 years. Key to our success are the many talented people working in every department across the business who are committed to excellence. We encourage them all to grow and maximise their potential by working with like-minded people who share their vision and values.
At Redrow we are committed to continuously promoting Equality, Diversity and Inclusion (ED&I) throughout the business to build a culture that is inclusive to all, actively values difference and ensures everyone is treated fairly.
Supporting the physical, emotional and financial wellbeing of our people really matters and it's something we take very seriously. The health and wellbeing of our employees and sub-contractors is embedded at the heart of our culture and as part of this, we offer a wide range of wellbeing programmes, initiatives and education to support our colleagues both in work and in their personal lives.
We promote a culture of development and believe in investing in each individual to help them fulfil their personal goals, excel in their current role and support their future career progression.
Application tips
It's not just about the placements we offer; Redrow want the right people working for us. As we expect a lot of applications, we need our successful candidates to stand out from the rest. We like our people to be different – so what sets you apart? What can you offer us? Why do you want to work at Redrow?
Be clear and concise, and make sure that everything that goes into your application represents your qualities.
What next? Our recruitment and selection process is designed specifically to get the best from you and demonstrate your personal qualities. So be yourself, take initiative, get involved and enjoy it!
Good luck!
Redrow is an equal opportunities employer and welcomes applications from all suitably qualified candidates, regardless of their race, sex, disability, religion/belief, sexual orientation, or age.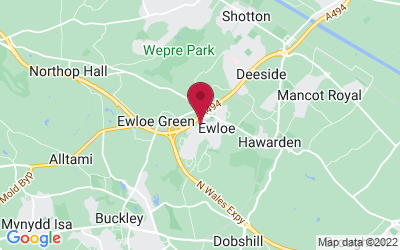 View on Google
Benefits & Rewards
Generous holiday entitlement with service days
Flexibility in working hours
Holiday buy, sell and carry over
Enhanced maternity/paternity pay
View Benefits & Rewards page